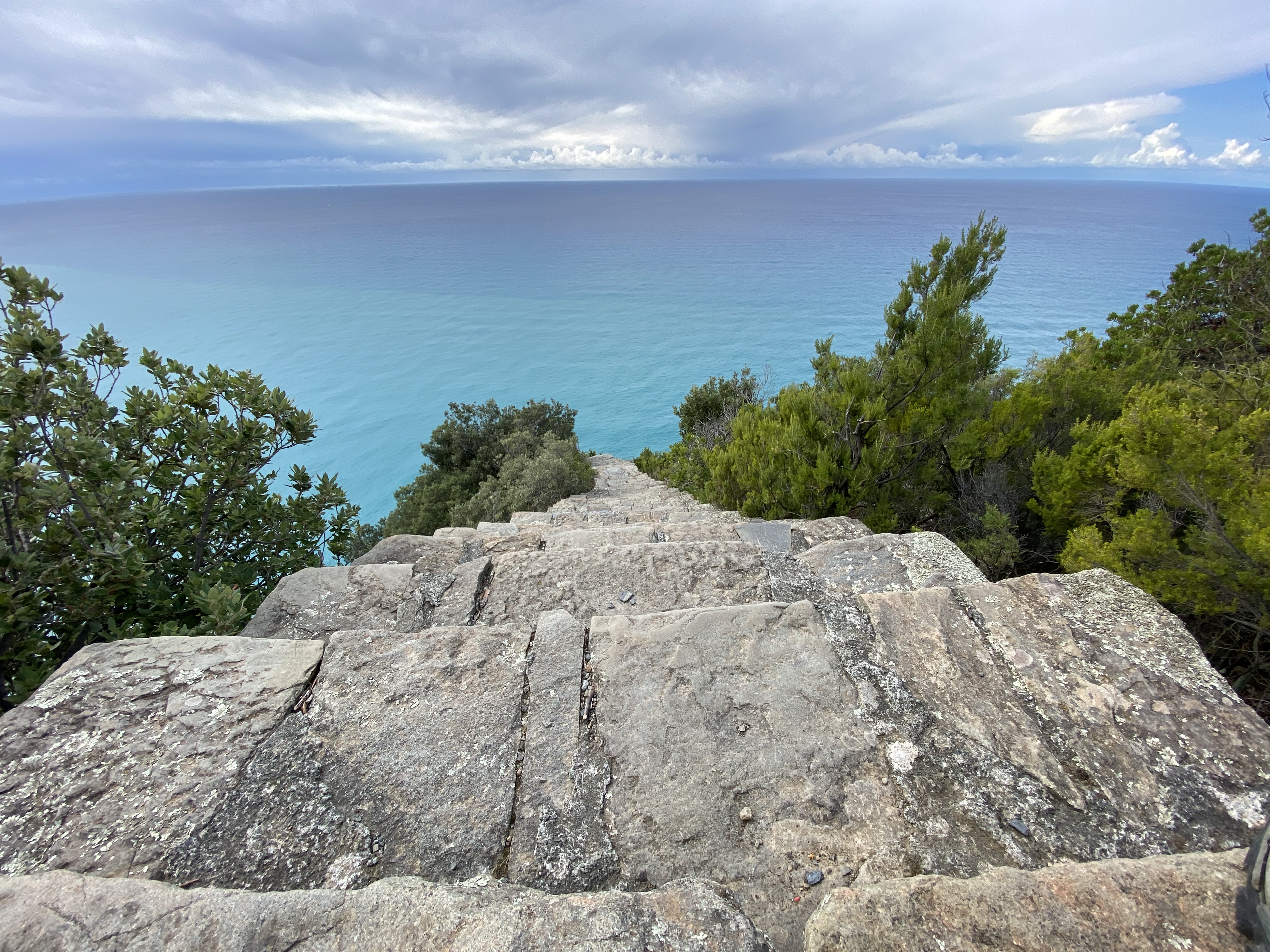 Monesteroli is a hamlet in a fascinating natural place, near Portovenere, Liguria region. We are in the UNESCO site National Park of the Cinque Terre and Islands. A special trek of 1200 steps leads right into the sea. Breathtaking views everywhere you look, steps, vineyard terraces and wine cellars carved by hand by tenacious men who knew how to forge wild nature by transforming the descent (and ascent!) into a natural garden overlooking the sea. One of the latest discoveries of individual tourism, small groups of friends, couples and solo climbers. Fortunately, no large groups… yet.
This excursion is suitable for trained people, with knees that are resistant to climbing and descending steps. Better to choose cool mid-season days, possibly during the week or even on Sundays, knowing that there will be some people on the way. The time required for the descent / ascent is relatively short (40-60 minutes).
As a suggestion, park your car in Campiglia, in the province of La Spezia. From La Spezia, by car, head towards Portovenere, then before arriving in Portovenere, take a winding road on the right that leads up to the hill top to the village of Campiglia, at a height of 405 meters above sea level. Here begins the path to Monesteroli. If you have doubts and do not have a map, you can always ask a passer-by or stop in a bar or restaurant to ask for information.
Another fascinating descent is that to Schiara, less frequented and perhaps for this reason so very fascinating. Small houses and villas kept with love, pergolas loaded with delicious grapes, unique views that make you think: "I would love to live here for a while"! In fact, this village with scattered houses and even a renovated tiny church, gives the impression of having permanent inhabitants; Monesteroli, on the other hand, is wild and inhabited only in short summer periods.
---