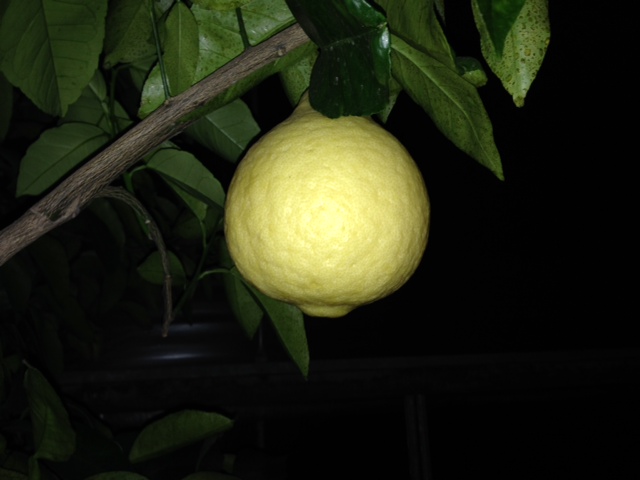 Spherical and elongated citrus fruits
Near the charming city of Lucca which boasts unique art and near the town of Pescia famous for flowers we encounter the citrus garden Hesperidarium owned by Oscar Tintori's family. The passion of lemons and citrus of all kinds was started by Oscar's father already in the 1950s. Nearby one can also visit the town of Collodi, famous home town to the writer Lorenzini, author of the world famous book "Pinocchio" and the tiny town of Montacarlo perched on a hill and famous for wine, especially white wine.
A 2000 square meter greenhouse houses 200 kinds of different citrus plants from all over the world: A true botanical garden on international level!
Already back in the Renaissance the Medici family from Florence together with many other wealthy families in the area used to grow lemon trees that were kept in huge terracotta vases which had to be moved into greenhouses during the winter. Today we find that the same tradition is kept alive and beautiful lemon trees decorate important private and state gardens. The greenhouse where lemon trees are kept during the winter are called "Limonaia" which is the Tuscan version of the French "Orangerie"
The Hespidarium can be visited every day of the year, here is the address.: Via Tiro a Segno, 55 – Pescia (Pistoia) – Tel. +39 0572 429191 – info@oscartintori.it – www.giardinodegliagrumi.it
We visited the citrus garden for you and here are some pictures of the garden and of the owner who gave us a wonderful tour. Citrus souvenirs and produce are available for sale.
---