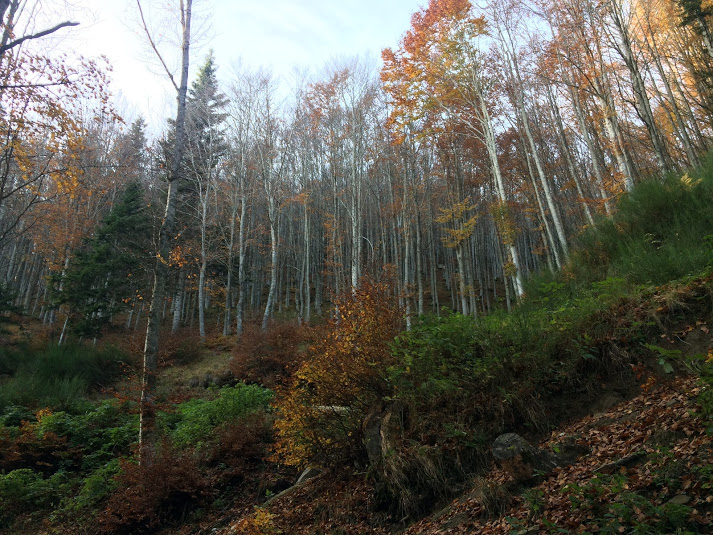 Autumn is a good time to visit Florence, as the cooler weather and off peak tourist season allow the discerning visitor more time and space to appreciate the beauty of this amazing city. Should you be there for a longer period, it is well worth to extend a morning visit to the must see walled city of Lucca, and spend the afternoon visiting the lesser known, but still as beautiful, area of Northen Tuscany called la Garfagnana. Or indeed take a few days to explore this mysterious region, especially suitable if you enjoy trekking.
La Garfagnana, in contrast with the rolling hills of Southern Tuscany, is a land of lofty rugged peaks sitting between the Apuan Alps and the Tuscan-Emilian Appenines. Ariosto, a famous 16th Century Italian poet, called it the land of wolves and bandits, in other words a wild and solitary place where ferocious battles were fought, and still existing strongholds were erected on its mountaintops.
Heading north from Lucca, coasting the River Serchio, it is well worth stopping at the famous Devil's Bridge (a great photo opportunity), which is a medieval bridge with a unique design and an interesting legend.
Two towns, Barga and Castelnuovo di Garfagnana, sit at the foot of the mountains and they are both worth a visit. However , if you are only there for an afternoon then Barga is the place to visit as it is closer to Lucca. Its Romanic cathedral ( Duomo) which dominates the town offers an amazing view of the red tiled rooftops of the town set against the backdrop of the surrounding majestic mountains . The town is experiencing a food renaissance and there are now several very good restaurants such as, l'Altana and Osteria da Riccardo.
Other places to visit in the area are La Grotta del Vento and l'Eremo di Calomini.
---