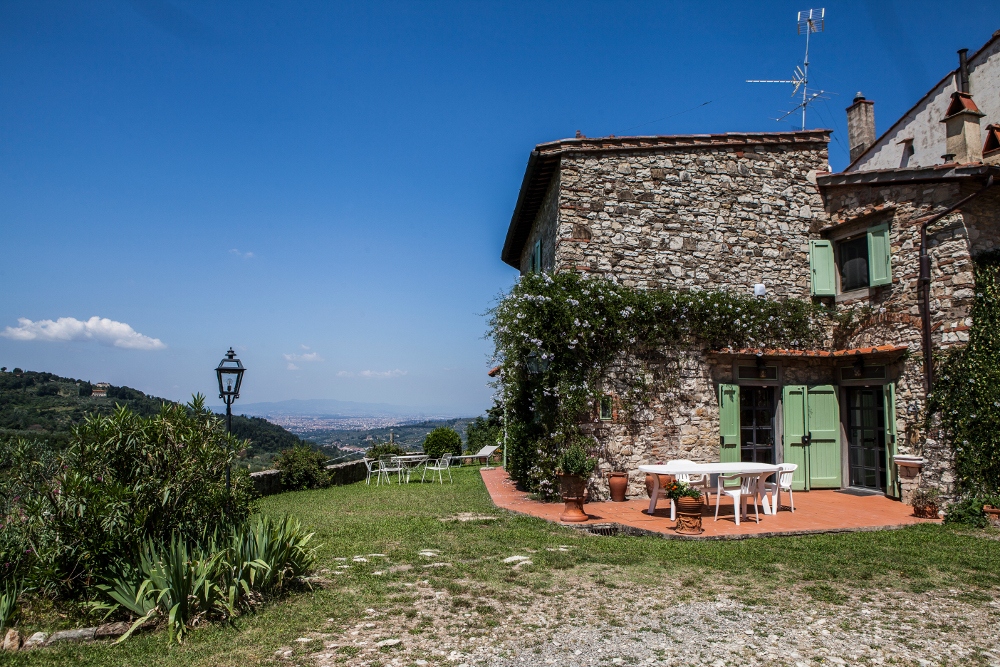 Frances Mayes conceived her dream in 'Under the Tuscan sun' in Cortona; my dream had its genesis near Villamagna, a small hamlet, twelve kilometres from Florence in the municipality of Bagno a Ripoli. The panoramic beauty of the terraced landscape with views of the majestic Duomo captivated me during my parents time in the Villa. On the death of my parents over a decade ago with limited personal resources, I bought the remaining shares from my siblings.
Driven by the desire to preserve my parents memory and their love of the place I began the arduous journey of restoring the Villa. During their time my parents performed some renovations according to the canons of 1980s style. Fortunately some of the original features remained and I was keen to retain them in addition to complying with current building and historical preservation regulations.
Overnight this global traveller and urban dweller with no money, expertise in agriculture or horticulture had a small farm in the Tuscan hill overlooking Florence. I sold my lovingly restored apartment in Florence and jumped into the unknown world of ancient broken down terraces, rubble, dust, masons and carpenters with no roadmap. I had to learn fast about the vagaries of planting and harvesting the crops. I celebrated my first press of my own olive oil that autumn.
During the process of restoration, I was acutely aware of the generations of farmers who tilled the holding – they lived in the upstairs part with their farm animals living in the quarters down below. The building still retains a large ground floor room with a wine press, a brick oven that was lighted to increase wine fermentation, millstones for processing the olives and some other every day utensils for the work on the farm during that period. Upstairs the wide yawning inglenook fireplace that I still cook a steak or chicken on today is preserved.
Restoration of the Villa has been painstakingly slow and ravaging euros at an alarming rate. The recent addition of an 80 metre well to provide water for the crops marks a notable sustainable environmental visible achievement in the project. The work still goes on…
---