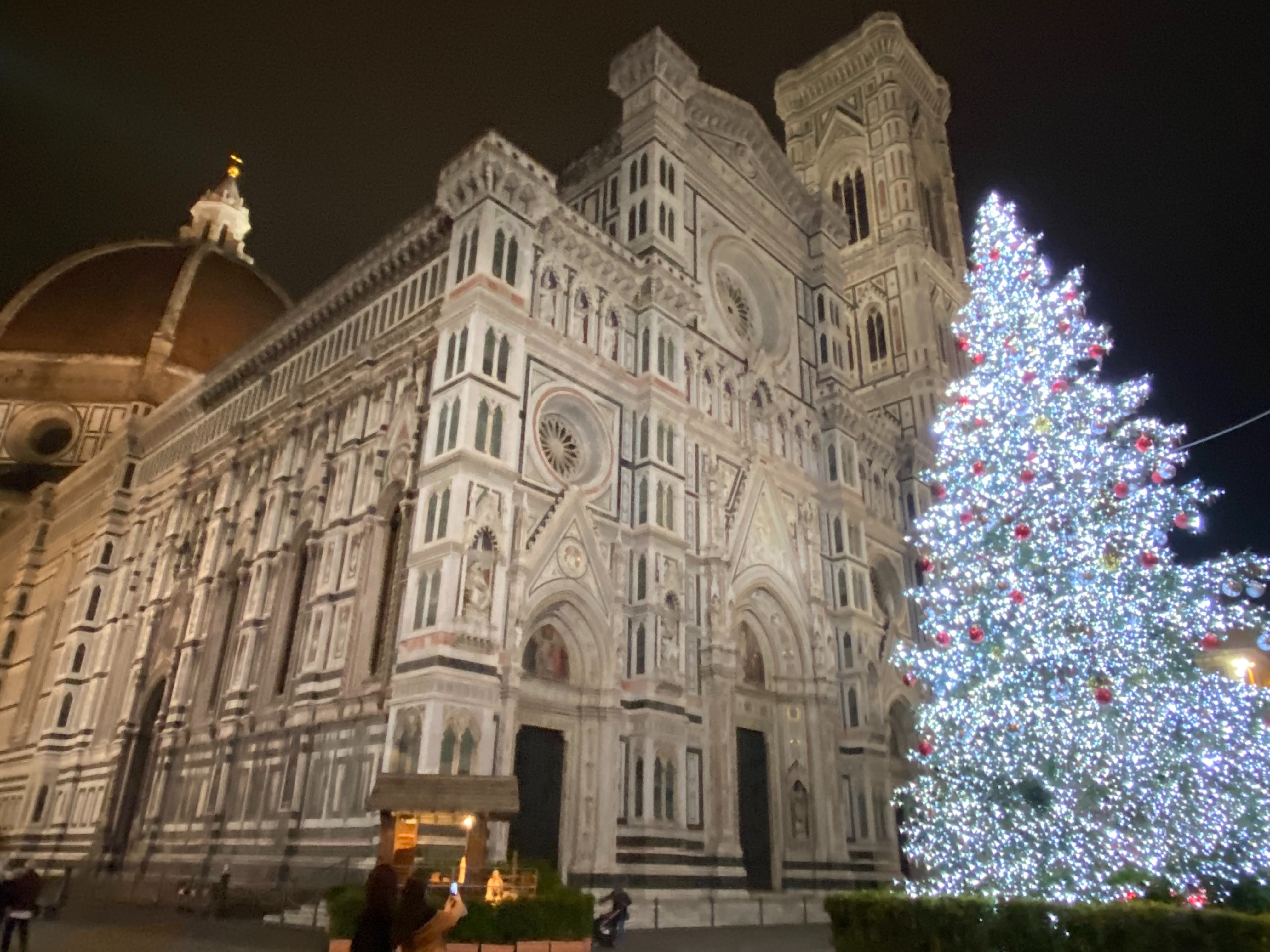 In such a difficult year like that of 2020 in which the pandemic caused by the corona virus (covid-19) changed the lives of all of us throughout the world The lights of Florence have warmed up the hearts of the Florentines.
Especially during the Christmas period and the beginning of the new year it became important to contain the infection, therefore lockdow periods, closure of museums, restaurants, bars and all meeting places were reinforced in the city and in the whole of Italy.
Following, some of the places illuminated outside that made us appreciate even more the beautiful monuments and historic buildings of the city: Palazzo Strozzi with an installation inside the Renaissance courtyard by Marinella Senatore, the Ponte Vecchio with a play of colors and readings transmitted on spot of the canti of Dante's Inferno; the festively decorated via Tornabuoni, the beautifully lit up Christmas trees on the Piazza del Duomo and the Piazzale Michelangelo, Porta a Croce in the Piazza Beccaria, the Zecca tower and the San Niccolò gate near the Arno.
---