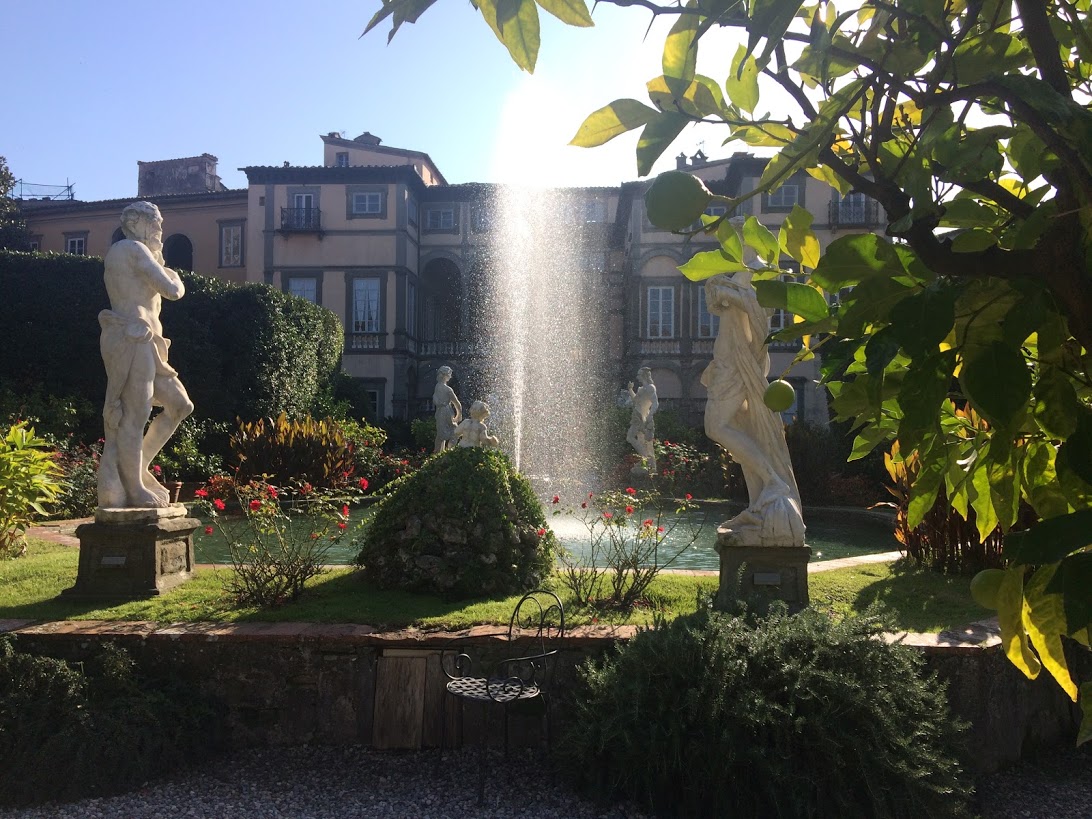 Villa Pfanner is a 17th Century, recently restored, villa and garden situated in the beautiful medieval city of Lucca and it is one the city's highlights. Ask your guide to include the visit of this historic landmark of Lucca together with the church San Michele, the Duomo San Martino, the amphitheater and the walk on the fortress surrounding the city.
Beautiful statues depicting Greek gods and the Four seasons, large terracotta pots containing lemon trees, and vibrant flowers and plants are harmoniously scattered all around the Baroque garden, at one end of which sits the characteristic limonaia (the building where the potted lemon trees are kept in the winter months). Filippo Juvarra is, in all probability, the "landscape architect" who reorganized the gardens in the 18th century.
The villa itself has a beautiful sweeping staircase leading up to a magnificent loggia and into the spacious salon adorned with frescoes, which houses a permanent exhibition of surgical instruments from the end of the 19th Century that once belonged to Pietro Pfanner, the distinguished doctor, philanthropist and mayor of Lucca from 1920 to 1922.
Martin Scorsese chose this villa as a setting for his film 'Portrait of a Lady'.
The villa hosts weddings and other events and it is possible to rent holiday
apartments inside the villa itself.
Visiting hours: 10.00 - 18.00, Opening period: April - November
---